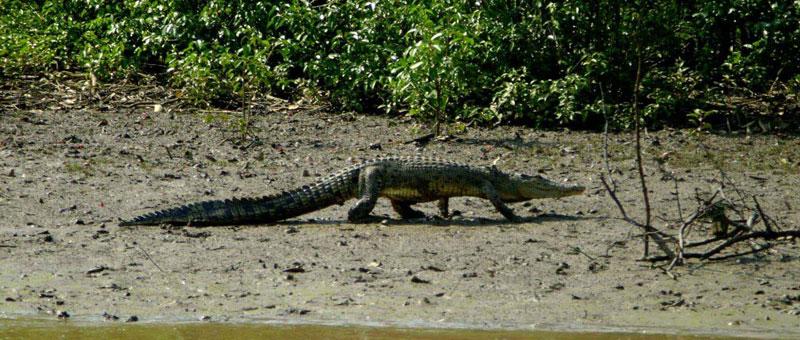 Our Eco Tourism Odisha is full of forests, valleys, waterfalls, gorges, high hills with vast wildlife in their own natural habitats. The important wildlife in State are Elephants, Tigers, Leopards, Sambar, Spotted Deer, Wild Boar, Crocodile, variety migratory birds & residential birds, Dolphin more. For Eco tourists looking to observation wild landscapes in a sustainable way, from Camping to Eco-Resorts, from trekking to birding, from sightseeing to boating, Odisha offers something for everyone.
Proposed Itinerary
DAY 01: Bhubaneswar
Arrival Bhubaneswar and stay .Local sightseeing tour based on your arrival time. We recommend temples, Jain caves, tribal museum etc.
DAY 02: Mangalajodi/Chilika lake- Satkosia
Early morning drive to Mangalajodi where you will take a boat trip at the wetlands of Chilika to meet large number of migratory birds. Then drive to SATAKOSIA GORGE and National park (3 hrs) and stay at Swiss cottage tent on the sand bank of Mahanadi river. Enjoy the sunset at the rivers side and forest.
DAY 03: Satkoshia- Ansupa lake
-In the morning nature walk and other jungle related activities and then cross to the other side of the river .Visit the textile weavers village and then stay by the eco cottage at Ansupa lake.
DAY 04: Bhitarakanika National Park
Morning departure for Bhitarakanika National Park via the Buddhist heritage of Odisha at Lalitgiri-Ratnagiri .Stay at the Estaurine Eco lodge.
DAY 05: Bhitarkanika
Today you will explore the creeks of Bhitarkanika national park to meet the nature at the mangrove forest and its habitats.
DAY 06: Puri
Departure for Puri via Konark temple and stay at the eco tents at the Nuanai casuarina forest near the jungle beach or stay at Puri.
DAY 07: Departure for Bhubaneswar
Morning visit to the Jagannath temple and afternoon back to Bhubaneswar for onward journey.
Notice: Tour programme can be modified based on the interest and time availability of the guest.