We are the people of Odisha, passionate travellers, tour operator Odisha with experience of two decades on special interest tours, a small NGO with national tourism award winning for responsible travel initiative and the local tribal, schedule cast, other back ward class or general cast group of people of the Koraput valley who proud to call our self DESIA.
Desia literally means a community of people who lives in Koraput region and share a common way of living in spite of their different believes and rituals. This is bond which unites the habit of the region.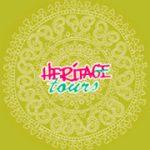 The prime promoter is Heritage Tours, a veteran tour operator Having specialization on cultural, nature tours for more than two decades.
Barefoot, is a team of volunteers who spare their free time as volunteer in field of Empowerment, Environment, Energy and Education. Beeing based at Puri, the tourism and pilgrimage city of Odisa, Team Barefoot has done commendable volunteering work to empower grassroots level service providers in the field of tourism. The initiative like Green Rider to bring better economical benefit to the poor Rickshaw drivers at Puri has been awarded with NATIONAL TOURISM AWARD by President o India on behalf of Ministry of Tourism, Govt of India.
Other projects like Model Beach which aims for a clean, safe and community managed beach and SEA RIDERS project for life guard to save the life of drowning tourists are some of the highlight of Barefoot activities.
Projects for students like Chilika Junior Ranger, Know your city are very popular which brings new generation nearer to nature. Barefoot is committed to provide training support to develop craft, livelihood among youths and create awareness among children about the environment and other cultural activities by organizing events.
Banatalabiri is the village on the valley where we use to camp with our guests. Their warm hospitality and support encouraged us to set up DESIA. With out the active participation of the men, women, children Desia could not have been possible. This adopted village is the focal point of DESIA. Starting from construction to day today operation and even in decision making, at all stage the village committee of Desia is involved as a partner.
Lastly, the Desia Eco Tourism society also have adviser members from the neighbouring villages, elected representative,local teachers, advocate, journalist, international friends and local Govt official. They ensure right code of conduct and ensure that Desia moves on right track.