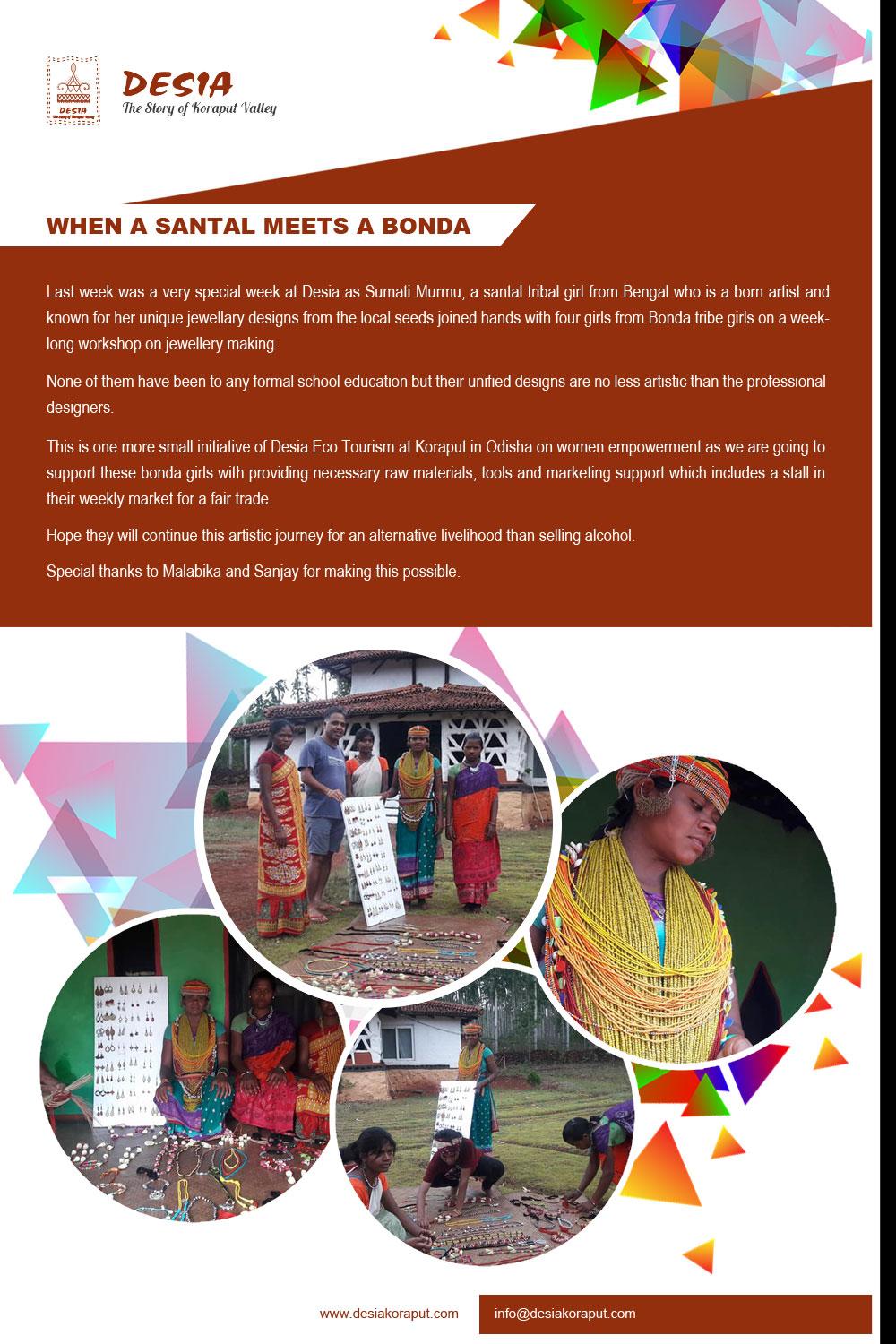 ---
When a Santal meets a Bonda
Last week was a very special week at Desia as Sumati Murmu, a santal tribal girl from Bengal who is a born artist and known for her unique jewellery designs from the local seeds joined hands with four girls from Bonda tribe girls on a week long workshop on jewellery making.
None of them have been to any formal school education but their unified designs are no less artistic than the professional designers.
This is one more small initiative of Desia Eco Tourism at Koraput in Odisha on women empowerment as we are going to support these bonda girls with providing necessary raw materials, tools and marketing support which includes a stall in their weekly market for a fair trade.
Hope they will continue this artistic journey for an alternative livelihood than selling alcohol.
Special thanks to Malabika and Sanjay for making this possible.