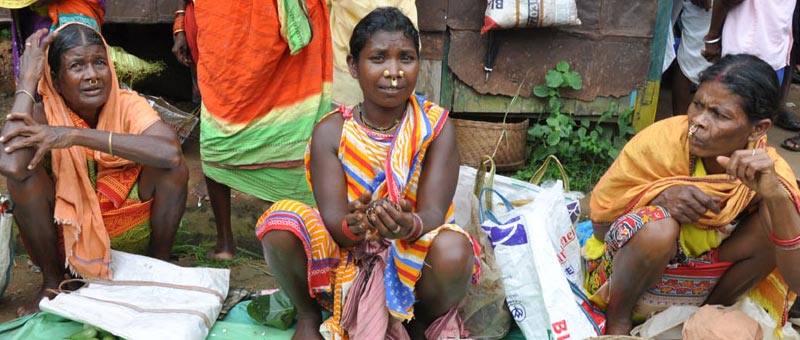 Proposed Itinerary
Day 01: Bhubaneswar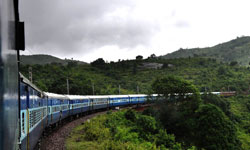 Arrival Bhubaneswar and meet our rep at the airport or railway station transfer to hotel of your choice.
Visit the the Tribal Research Centre and Museum to get a brief knowledge of the tribes in Odisha and their crafts.
In the evening board the o/n train for Rayagada.
Day 02: Rayagada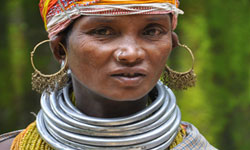 In the morning visit to Gunupur region to see the housing of Saura tribes and the famous wall painting.
In the afternoon back to hotel.
Day 03: Rayagada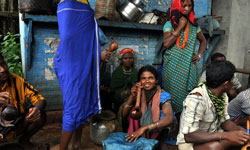 In the morning visit the weekly market of Desia Kondh tribes and afternoon hike to the villages.
Back to Rayagada.
Day 04: Bantalbiri Village (Desia)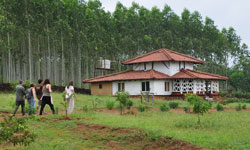 In the morning visit the weekly market of Dungurai tribes where they come down the hills to sale their horticultural products and in return they buy their weekly needs of dry fishes or cloths etc.
Drive to Bantalbiri near Koraput and stay at our Desia, rural tourism camp. Warm welcome by the villagers.
Day 05: Onukadelli (Desia)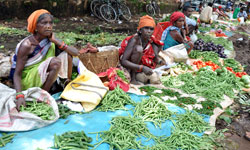 In the morning visit to the most interesting Bonda tribal market at Onukadeli where they come all the way to sale their home made country alcohol .In this market you will also meet interesting Godoba, Paraja, Dedehi and Mali tribes who come to this market to buy their weekly needs or to share a drink from the palm tree.
Lunch by the spectacular waterfall and back to Desia camp to learn about tribal crafts.
Stay at the camp.
Day 06: Village Hike (Desia)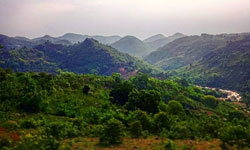 In the morning hike for half a day to visit nearby Godaba, Paraja, Mali villages and back to the camp to relax.
In the evening enjoy the Dhemsa dance by the host community and you may join to match your steps with the tunes of the local drum and flute.
Day 07: Gupteswar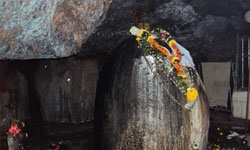 In the morning depart for Gupteswar region and hike by the riverside to visit Dhuruba tribes .In the afternoon visit the weekly market at Baligaon and then board the train at Koraput for Bhubaneswar or Puri.