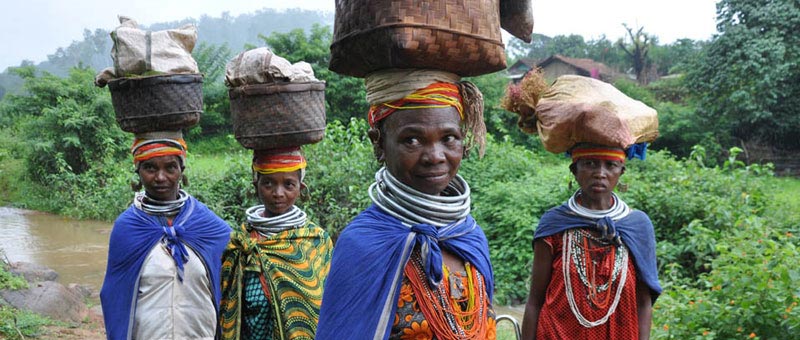 Proposed Itinerary
DAY 01 – TUE: VISAKHAPATANAM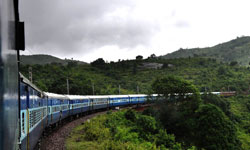 Early morning arrival at Visakhapatnam station and board the local train at 6.35 am to Bheja station through picturesque Arakku valley.
This spectacular train ride passes through various tunnels, mountains, beautiful valleys, waterfall and tribal hamlet.
Upon arrival at Bheja station, meet our Desia Crew who will help you to transfer to Desia camp (www.desiakoraput.com).
Upon arrival, warm welcome to Desia project by the host with ritual. Post lunch walk to nearby harijan, paraja village and enjoy the sunset views at the gorgeous Duduma waterfall.
DAY 02 – WED: NANDAPUR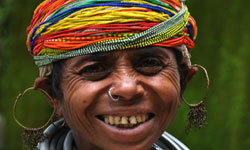 After breakfast, short drive to Nandapur to visit the weekly market for gadaba, mali tribes.
Walk in and around the market and also to the villages. Enjoy the peaceful walk in the valley. Drive back to Desia and overnight stay.
If desire buy the fruits and vegetables from the market and bring to Desia and learn preparation of local cuisine from the tribal cook.
Overnight stay at Desia.
DAY 03 – THU: DESIA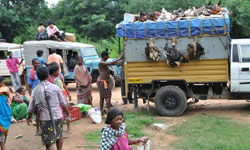 Today you will meet one of the most interesting tribes Of India who is called Bonda or Remo. Especially Bonda ladies adorn with ornaments and jewelries in the upper body and looks very colorful while walk down from hilly trails to this weekly market.
The bonda tribes carry their home made alcohol to sale in this market. You have the great opportunity to meet and interact with this community and if desire share a drink with them.
Also meet another interesting indigenous gadaba tribe. After a memorable time in the market, walk in and around the market. Drive back to Desia and after lunch walk along the riverside and also to the mali village. Overnight stay at Desia.
DAY 04 – FRI: KORAPUT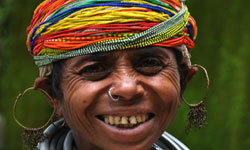 Morning check out and drive to Koraput via kunduli to visit the largest tribal market for paraja, mali tribes and also cattle trade.
Afternoon drop at Koraput to board the train / Bus for your onward destination.